Desmopuntius foerschi
Gallery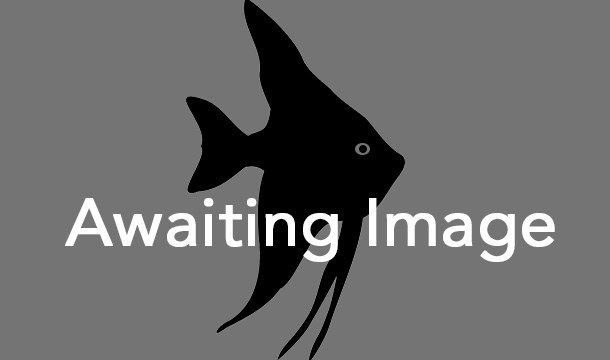 Overview
| | |
| --- | --- |
| Synonyms | Barbus foerschi, Puntius foerschi, Systomus foerschi |
| Distribution | Borneo, Indonesia. |
| Sexual Dimorphism | Mature females fuller bodied. Mature males smaller and more brightly coloured. |
| Maximum Size | 6.5cm (2.6") |
| Temperature | 24-28 deg C (75-82 deg F) |
| Water Parameters | Soft and acidic. pH: 4.5-6.5, dH: up to 8 degrees. Peat filtration suggested. |
| Compatibility | Softwater community |
| Lighting | Dim, but can be brighter if diffused by floating plants. |
Description
Care

The Boomerang Barb is known only from Kalimantan Tengah (Central Kalimantan) province, southern Borneo, Indonesia. Although few details of its natural habitat have been confirmed, it is likely that this species inhabits the soft, acidic blackwater streams of peat forests, as do closely related members of the same genus. Boomerang Barbs make a spectacular addition to softwater planted aquaria, where they will move through the shadier areas in their large shoals (6 specimens should be considered the minimum, 10+ is better). Excellent water quality is a must when maintaining this species as any deterioration in conditions could very easily lead to the onset of velvet or whitespot - diseases which these fish are prone to in less-than-ideal conditions. Boomerang Barbs are quite shy, and although they may bicker amongst themselves from time to time, they are peaceful with other short-finned fish species. They should only be housed with fishes of a similar size and nature that enjoy the same water conditions. They will not fare well in harder water. May also be seen on sale as Foersch's Fire Barb.

Feeding

Flake, micropellets, slow-sinking pellet foods, frozen foods such as mosquito larvae, brineshrimp, daphnia, Mysis shrimp etc. May nibble at soft leaved plants.

Breeding

This species has not been bred in the home aquarium. It is highly likely that they will require very soft acidic water (peat filtration recommended) and it is suggested to follow the guidelines for breeding D. pentazona.