Week 3 of Fishkeeper Fry has now been completed by most schools. We've loved seeing the pictures and work being sent to us.
Figure 1: St Mary's Catholic Primary School Worthing - Fishkeepers of the Week
It's been an exciting week for our young fishkeepers because they have received their first species of fish - Zebra Danios.
Figure 2: Cheapside Primary School adding their new fish to the tank
This week Tappers has been taking pupils through how to add their new fish to the tank and how to feed them correctly.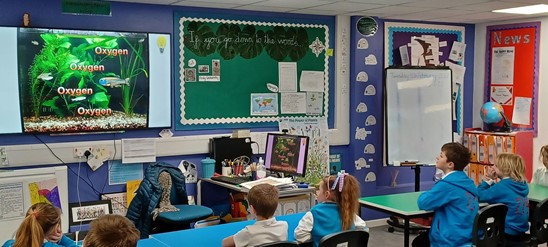 Figure 3: Lanesend Primary School watching the week 3 video
Schools were able to collect six Zebra Danios from their store and add them to their aquarium. They were tasked with giving their new aquatic pets names. We've had quite a range of names including Jelly Bean, Dan The Danio, Kevin and Bubbles. Some schools choose to give their Zebra Danios names from Southeast Asia, where they're originally from including Yash, Shair and Zuber.
Figure 4: St George's CE Primary School adding their new fish
Tappers explained to pupils that after adding the new fish, it's important to add some more friendly bacteria to their tanks. This was achieved by adding a cap full of Bio-Boost.
Figure 5: The Sheiling School Ringwood pupil learning about adding Bio-Boost
This weeks video went on to explain that it's important to let the new fish settle in and not to scare them as they'll be nervous exploring their new home.
Figure 6: Bratton Primary School pupils adding their new fish
Pupils learnt that it is very easy to overfeed fish and it's okay for the fish to go a whole weekend without food which makes fish great pets for the classroom because they won't need to be taken home at the end of the school week like you would if you had a rabbit or a hamster.
Figure 7: Pupil from The Round House Primary Academy feeding the fish
Fishkeeper Fry aims to cover a variety of topics throughout the programme including science. This week, schools have learnt about photosynthesis.
Figure 8: Merrylands Primary School pupil making a fact sheet all about Zebra Danios
Once again, classes have tested the water in their fish tanks to make sure it's just right for their new pets.
Figure 9: Wormholt Park Primary School pupil testing the water
Once again, we sent two work sheets to schools for them to complete. The first is a question sheet with two Zebra Danios to colour in. The questions ask pupils about oxygen and how it plays a key role for the fish and plants in the tank.
Figure 10: Thrussington CofE Primary School pupils completing their question sheets
The second resource sheet this week was a crossword. Pupils had to answer questions about maintaining aquariums, fish and Fishkeeper Fry presenters to fill in the crossword.
Figure 11: Bratton Primary School pupil's completed crossword
We always enjoy seeing who has been awarded 'Fishkeeper of the Week'. It's great to see the pupils who have done their best to look after the fish and shown a keen interest in being a fishkeeper.
Figure 12: Allens Croft Primary School pupil Alfie is one of the 'Fishkeepers of the Week'
Figure 13: Harley is also 'Fishkeeper of the Week' for Allens Croft Primary School
As always, we are still looking out for who is going to win 'School of the Year' for 2022. It's certainly going to be a challenge to choose just one school because lots of schools have been putting a great deal of effort to deliver the programme.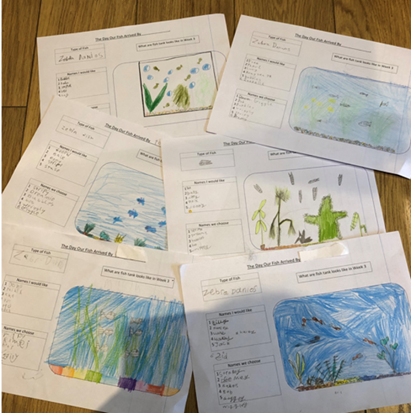 Figure 14: Harefield Junior School pupils have designed their own tanks and named the new fish
Some schools are on half term this week and some schools are moving onto week 4 of the programme so look out for the next article in two weeks' time. You don't want to miss seeing which fish schools will getting next.
Figure 15: St Margaret's CE Primary School pupils standing proudly next to their tank