Girardinus metallicus
Gallery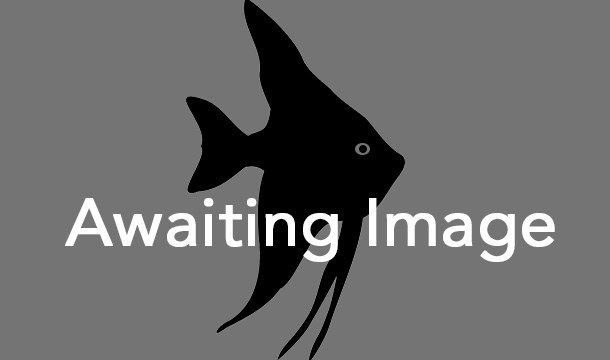 Overview
| | |
| --- | --- |
| Synonyms | Girardinus garmani, G. pygmaeus |
| Distribution | Cuba |
| Sexual Dimorphism | Males smaller and possess an obvious gonopodium. Males also sport a black stripe on their undersides - from underneath the mouth, along to and including the gonopodium. |
| Maximum Size | Females up to 5cm (2"), males smaller. |
| Temperature | 22-25 deg C (72-77 deg F) |
| Water Parameters | Neutral to slightly hard and alkaline conditions preferred. pH: 7.0-8.0, dH: up to 20 degrees. Can also be acclimatised to brackish water. |
| Compatibility | Community of small fish |
| Lighting | Dim-medium (can be brighter if diffused by plants) |
Description
Care

The Black Chin Livebearer is known from lakes, ponds, and streams, preferring sluggish or stagnant waters that are thick with aquatic vegetation. These habitats may be freshwater or brackish. The aquarium should be mature with a dark substrate and an abundance of hiding places amongst tangles of driftwood and dense planting. In addition to rooted varieties, floating species can be useful to help diffuse the light and make these diminutive fish feel more secure. Filtration should be efficient, but water movement gentle, and small, frequent partial water changes will help keep nitrate to a minimum. Black Chin Livebearers are peaceful and should be kept in good-sized groups, ideally with at least 2 females to every male to help disperse some of their amorosity. Tankmates, if desired, should be of similar size and temperament and enjoy the same conditions. In freshwater, they may be kept alongside species such as Celestial Pearl Danios, some of the hardy Corydoras spp., dwarf rainbowfish, tetras, clown plecs etc. In brackish aquaria, it may be best to maintain them in a species-only environment, as most commonly available brackish species grow too large to be housed safely with these fish. A 'yellow belly' colour variant is sometimes available. May also be seen on sale as Metallic Girardinus or Metallic Livebearer.

Feeding

Omnivorous. Offer a variety of small frozen foods such as baby brineshrimp, mini-bloodworm, cyclops, and daphnia, plus crushed flake/green flake, micropellets, and some vegetable matter.

Breeding

Easy. G. metallicus are livebearers, which means that the females give birth to live young. After fertilisation occurs, the female gestates for around 4 weeks (temperature dependent), after which time she will give birth to up to 30 free-swimming fry (although numbers will be fewer in younger females). The adults will predate on the young, so it is best to separate them as soon as possible. However, a few will normally manage to survive onto adulthood when kept in a well planted aquarium with lots of natural hiding places. The young are able to take baby brineshrimp (Artemia nauplii) and powdered first foods as soon as they are born.