Welcome to the third 'fishue' of our regular monthly feature, Fresh Off The Net, where we take a look at some insider knowledge as to what is happening within our industry, as well as a sneak preview of new and exciting products to hit our stores either imminently, or over the next few weeks and coming months.
I cannot believe that we're alarmingly into the second month of 2020 already, and those hefty credit card bills have landed on our doormats for those that may have over-indulged leading up to, and during, the festivities. But whilst there is always one last Christmas hangover to address, there also appears to be an overwhelming sense of general stability and optimism in the air amongst our customers….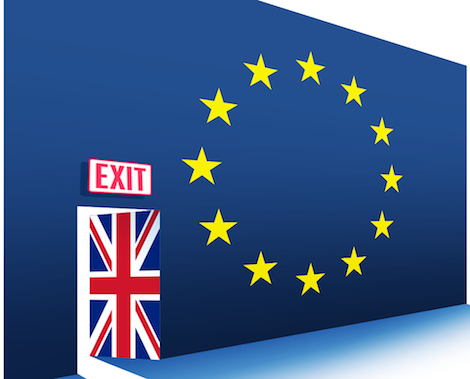 At the end January, we finally saw the UK officially leave the EU, and are now in that period of transition where our government precariously negotiates all the arrangements on how we will coexist with our European neighbours.

From our perspective, we do not believe we will see any dramatic changes on how it will affect the fishkeeping hobby since the majority of our products (both livestock and dry goods) come from further afield (e.g. Asia). In fact, one seemingly initial benefit has been the rallying pound and how that will favour a large proportion of our prices from an exchange rate perspective. For example, since the vast majority of livestock is globally purchased in US dollars, you should start to see this saving being passed directly onto your pockets if this trend continues. Another potential benefit is, once outside of any EU laws, we may not see the blanket ban of certain aquatic species due to their risk of becoming invasive in our chillier waters, compared to those warmer environments of the southern EU nations, such as Greece or Spain (e.g. since the end of November 2012, it has been illegal for aquatic retailers, wholesalers, importers or hobbyists to import or sell Apple snails, Pomacea spp. within the EU). https://www.fishkeeper.co.uk/stories/confirmation-of-the-official-ban-on-the-importation-of-apple-snails. But whilst this news may all seem 'too good to be true', we still have no idea on how European products and livestock (such as some of our aquatic plant and dry good suppliers e.g. Oase and JBL) will fair once any potential tariffs have been enforced. I suppose only time will tell and though it seems progress is finally being made, I'm certain this is only just the very tip of an extremely large iceberg underneath!
One very big piece of news to hit the headlines in the aquatics industry, in particular, the marine hobby, has been the re-opening of Indonesia to export cultured corals once again (N.B. to date no decision has officially been made regarding future export of wild corals, both hard or soft, or live rock). Initially, many hobbyists and retailers alike must have thought Christmas had come around almost immediately again, but as the dust begins to settle, we perhaps have a more realistic picture of how this may pan out. To begin with, we have certainly learnt that the supply will be very limited initially as any corals being exported currently are on historic permit quotas so these numbers will not last forever. Our understanding is that the new 2020 permits have not yet been released but the exporters are hoping they will have them soon. Additionally, during these early stages, the shipments will be closely scrutinised to ensure everything is being strictly adhered to as instructed.
One change will be a revised and rigid inspection protocol that will be enforced by the Indonesian Fisheries Ministry. With respect to hard corals specifically, all will need to be registered, inspected and provided with a health certificate, along with the essential CITES permits before they can be cleared for export by customs. Additionally, every farm will be more regularly audited and the process to start a new farm will involve a lot of red tape, to say the least! Similarly, farming a new species will be restricted due to the volume of paperwork to grant the necessary licence, and even the movement of corals between farms will require extra documentation. Since the amount of corals initially exported from Indonesia will be reduced from previous numbers, along with these extra checks, there will inevitably be an increased cost associated, but hopefully, in time the numbers will increase and as a result, the prices will start to plateau out again. It is hoped that cultured soft corals will be permitted for export soon, and from the information we have, a positive decision is imminent but has not yet been announced. But one thing is for sure, if this is to be sustainable and continue, then each and every cog within the machine of reefkeeping needs to take full responsibility in following these fundamental rules to the letter, otherwise, it could be gone for good! End of!
If I'm being 100% honest, there's not much to report regarding new products hitting our stores this month, but I can confirm we are currently looking at some very exciting lines. Obviously, I am unable to reveal anything at this point in time, so remember to stay alert and keep your eyes open for some exciting announcements shortly. Likewise, the pond season is not too far away so I'm hoping to give some updates on a few new items in next month's edition. In the meantime, our fintastic Aquarium Sale continues with a couple of corking offers on the '150cm Drawers & Doors' and 'Large Cube' Aqua Oak aquariums. The rest of the Aqua Oak range is on continuing deal pricing, along with 2 sizes of the Fluval Roma aquarium sets- for further details please visit https://www.fishkeeper.co.uk/aquarium-sale
Until next time, keep enjoying this amazing hobby!